cii Doctoral Seminar 2022 – Bad Herrenalb
(01.08.2022) After a more than two-year pause, the cii research group once again held a doctoral seminar in 2022. The three-day retreat was held at the Haus der Kirche Evangelische Akademie Baden, Bad Herrenalb from July 27th through July 29th.
Dealing with the general topic of "on research practices," the research group around Prof. Dr. Ali Sunyaev organized multiple lectures and workshop sessions addressing various aspects of research and Ph.D. study.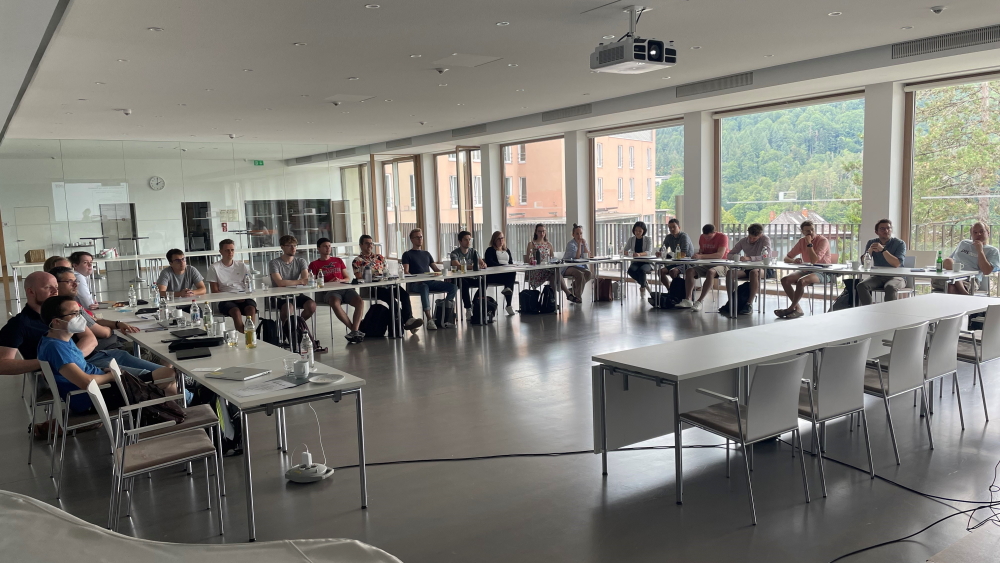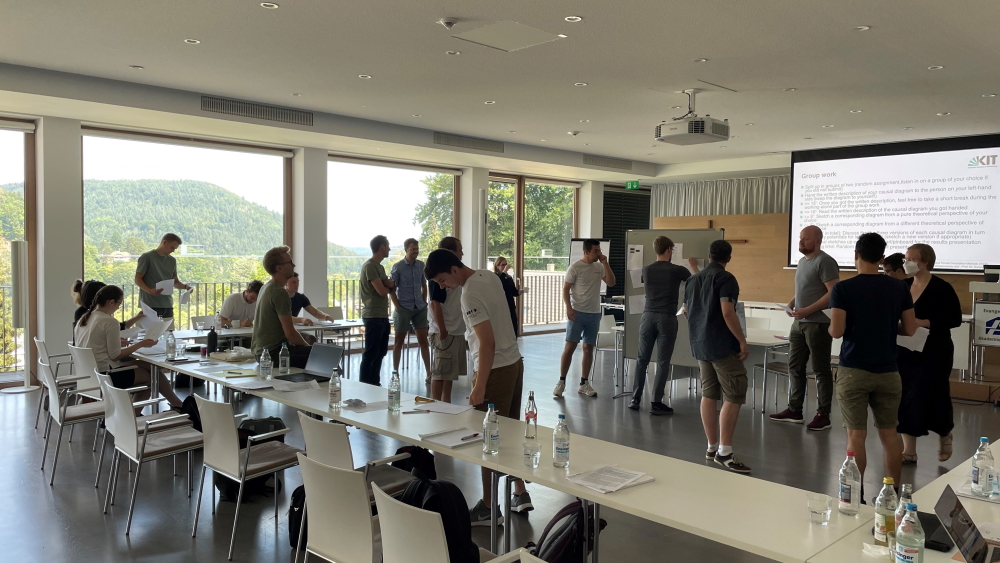 Arriving at noon on Wednesday, July 27th, and a brief welcome and opening by Prof. Sunyaev, the first session held by Dr. Sebastian Lins dealt with research problematization, followed by session two on contribution development by Dr. Scott Thiebes. After dinner, the research group used the opportunity of having all members present to celebrate the recent Dissertations from Dr. Sebastian Lins, Dr. Malte Greulich, and Dr. Scott Thiebes. As part of the ceremony, each of them also received a personalized graduation cap (see picture below).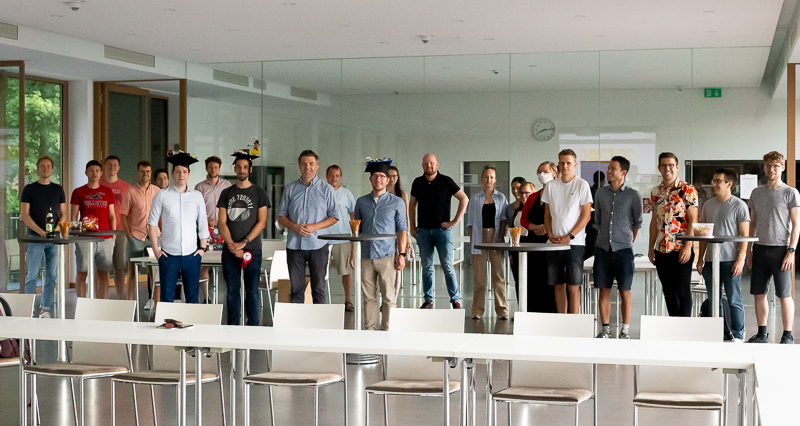 Dr. Tobias Dehling opened Thursday's seminar with a session on causality, followed by the interactive workshop session on scientific writing by Dr. Benjamin Sturm. The late afternoon saw the instantiation of the first ever cii Strategy World Café and Q&A Session, where the research group sat together to brainstorm on various internal and organizational topics to improve upon. Finally, the day was closed by a guided evening city tour through Bad Herrenalb.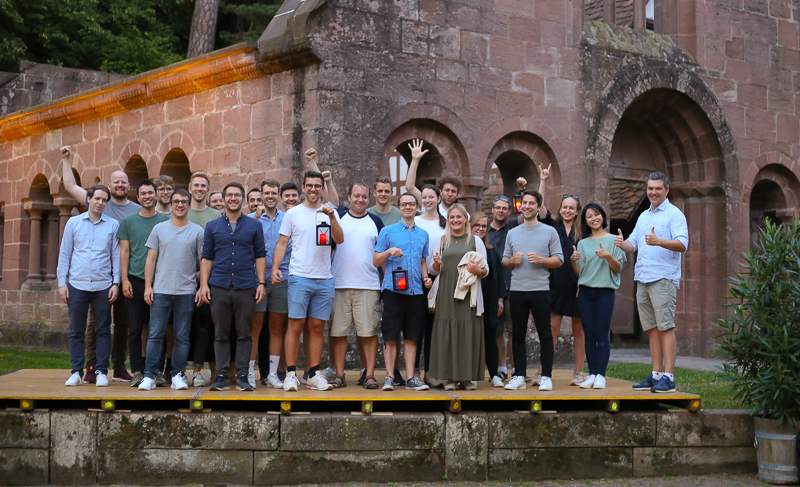 The last day consisted of another two sessions. First, Dr. Malte Greulich offered a session on survey research. Then Prof. Sunyaev held the last session on research and publication processes. Thereafter, everybody parted ways into a well-deserved weekend.