Final results of the digilog@bw "Blockchain for Open Knowledge" project presented
(31.03.2023) Concluding the three-year research project digilog@bw, a selected number of research outcomes have now been presented in a compact video format. The cii research group, represented by Dr. Benjamin Sturm, showcased the results of a subproject that aimed at better understanding the design of blockchain-based systems to support the open knowledge dissemination.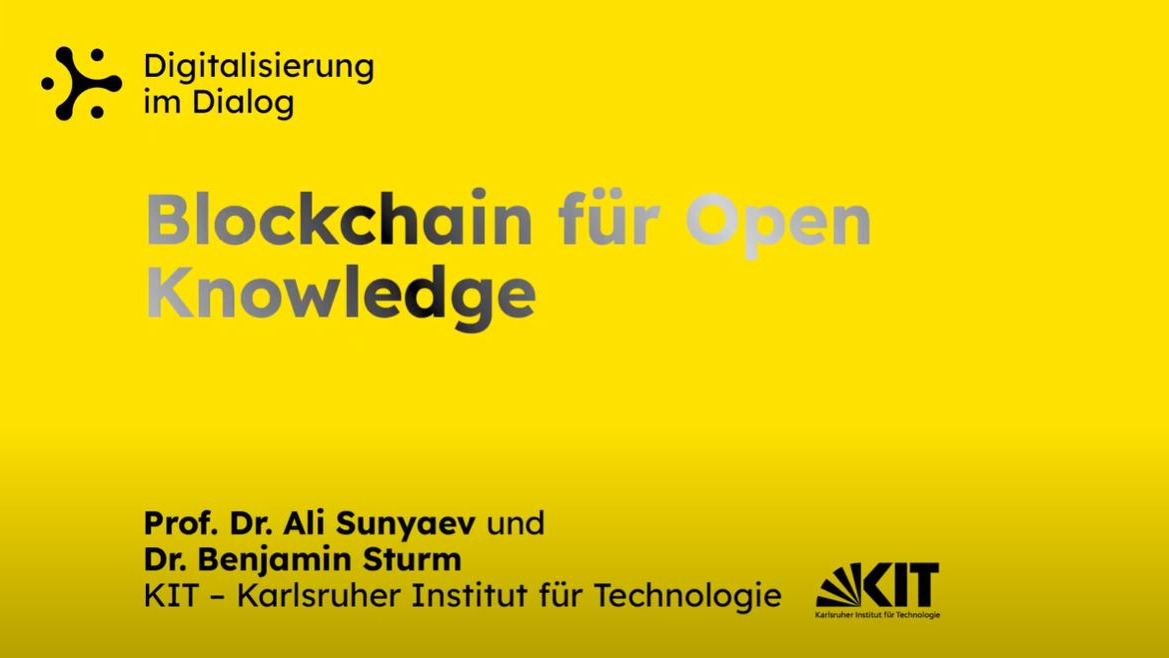 The presentation can be found here: https://www.youtube.com/watch?v=Pv4U6htRGFk
The overarching goal of the digilog@bw project was to analyze the influence of digitalization on people and the resulting social changes in an interdisciplinary way. Starting in 2019, the consortium consisting of numerous researchers from seven Baden-Württemberg universities and non-university research institutions succeeded in creating a scientifically sound decision bases for politics and society to enable digitalization to be designed for the benefit of people.
Click here to learn more about the digilog@bw research output: https://digilog-bw.de/blog