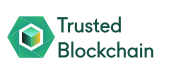 Trusted Blockchain
Contact:

Ali Sunyaev

Project Group:

Ali Sunyaev, Sebastian Lins, Niclas Kannengießer

Funding:

Metamorphoses Braun GmbH

Startdate:

01.06.2018

Enddate:

30.07.2021
Distributed Ledger Technologies (DLT) have received growing attention in recent years as an innovative method of storing and updating data within and between organizations. Blockchain technology is one of the most well-known uses of DLT, in which the ledger (i.e., a computer file used for recording and tracking transactions) comprises 'blocks' of transactions, and it is the technology that underlies the cryptocurrency Bitcoin. Although the technology is at a relatively early stage of adoption and significant challenges remain, it is becoming apparent that Blockchain holds the potential for major opportunities and innovative business models across several sectors, including finance, education, health, the creative industries, and the agriculture and food industries. As the opportunities for the use of Blockchain technologies in the market grow, issues related to an immaturity of the technology, ensuring security and privacy, interoperability of emerging platforms and an understanding of best practices in the development and use of Blockchain will become more pressing, ultimately hampering the full adoption and use of Blockchain technology by public and private organizations. For example, the decentralized nature of Blockchain technology and the distributed access and management rights across multiple nodes in the network could present a serious security risk, with malicious entities potentially having multiple back doors through which to attack the system. Establishing standards and certifying adherence to these standards to address prevalent concerns related to Blockchain technologies gains high importance as it helps to ensure security and resilience of the Blockchain technology and to facilitate trust, thereby increasing technology diffusion. Therefore, the objective of the proposed research project is to resolve the challenges that currently prohibit large scale deployment of Blockchain technology by developing a standard for Blockchain technology and a corresponding certification approach that verifies adherence to the standard through a third-party-attestation. In particular, we answer two research questions:
RQ1: Which requirements have Blockchain technologies to fulfill?
RQ2: How can a third-party attestation be designed to verify adherence to these requirements?
The research results will be useful to guide the design and operation of Blockchain technologies. More importantly, research findings will provide the basis for setting up a certification for Blockchain technology that will increase transparency about and trust in deployed technology to foster Blockchain diffusion and user acceptance.