Final event of the PANDIA project in Oldenburg
(21.07.2023) From July 18-19, 2023, the final event of our PANDIA project took place at OFFIS in Oldenburg, attended by representatives of all consortium partners and the project execution agency VDI/VDE.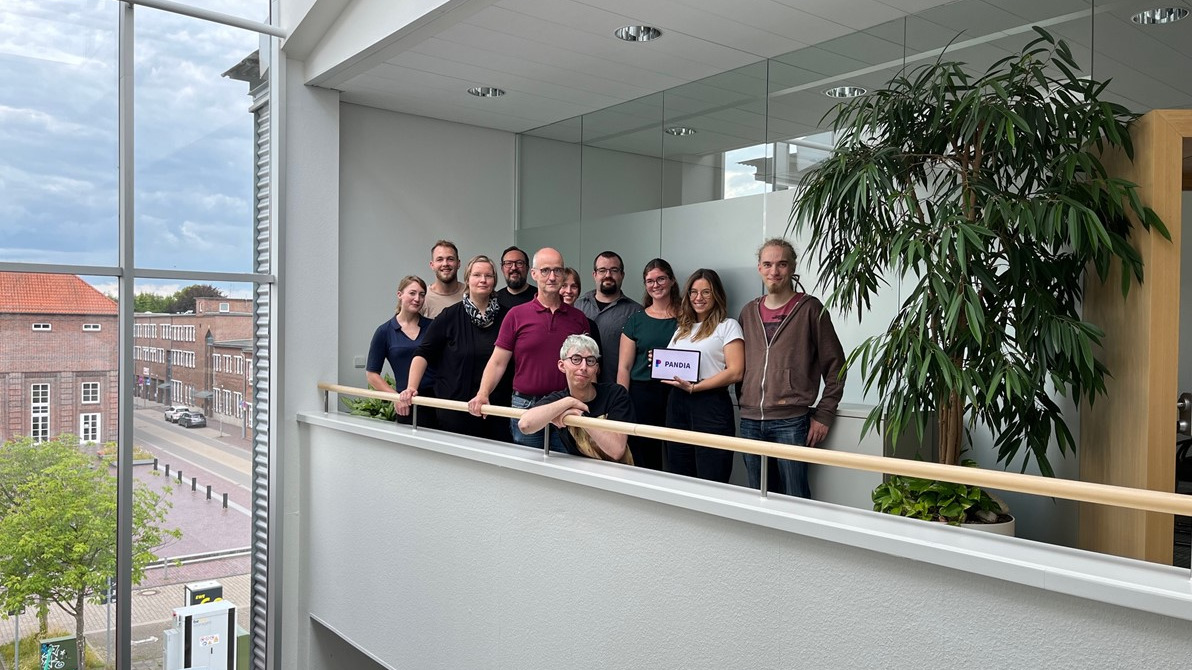 Together we looked back on more than three exciting and challenging years of research and development and presented and discussed the most important results and findings. The goal of the project was to provide consumers with privacy information from various providers in a simple, clear and understandable way. What sounds simple was a great challenge for the interdisciplinary consortium. Despite or perhaps because of this, we were able to overcome the challenges and successfully look forward to promising results and findings through the PANDIA project.
More information about the PANDIA project is available on https://www.pandia-projekt.de and https://cii.aifb.kit.edu/deutsch/110_131.php